It has only taken me 10 years to get around to doing this; but I finally have a store, with a name and actual "stuff" in it. Well not much stuff, yet, but I'm working on it. It will ultimately live in
my old factory build in Babbage Canals
So what brought about this monumental event? To be honest no one thing, I've been gathering steam towards this for a while, but all those normal excuses like Fantasy Faire, joining the Firestorm team, RL School and family etc have been a convenient cover for my laziness.
Then at the end of August, I got a notecard from Alia Baroque. Alia, as Faire lovers will know, is a crazy, wonderful designer who is best known for Fallen Gods skins, his awesome Fantasy Faire regions and err... Flamingoes. It turns out that Fallen Gods have been making skins for ten years now and Alia decided to celebrate as only Alia can, by promoting his friends through the
Decennial shopping event and the Timeless hunt
organised by Alia and his wonderful partner Sonya.
And so it was, with a little coaxing from Sonya and Alia I committed to taking a stand at the event and to participating in the hunt. This commitment threw me into my usual dilemma of confidence. "What on earth would I make that anyone else would want?"
In recent times a lot of my building, all of my building really, has been focussed around region scale designs with a limited mass market appeal. So after much soul searching and gnashing of teeth I fell back upon my early roots, making smaller items, for my own use, looking to produce artefacts from the Art Nouveau and more generally Victorian and Edwardian eras. The result was two items, the first was a prize for the timeless hunt, an item both brand new and yet completely familiar to those who know me. I'll talk about that in a separate blog as the hunt is still in its early days. The second item is the first official Verdigris product, a range of radiators based historic designs and presented in a number of material finishes.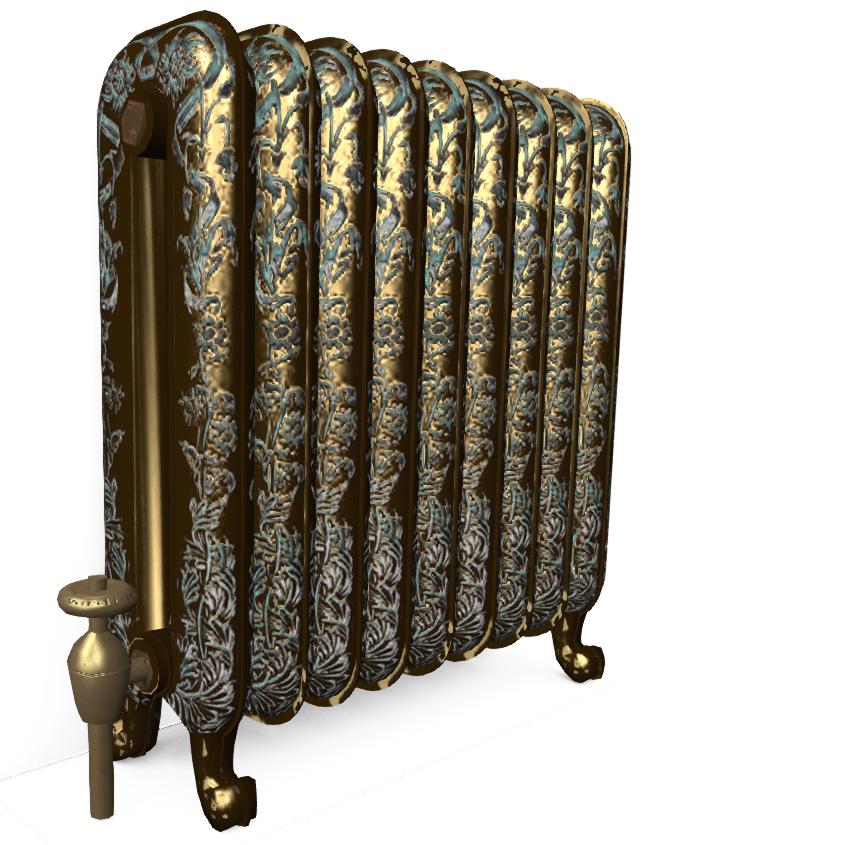 Initially available only at the Decennial event itself these Radiators will later appear in my inworld store, and on Market Place, hopefully in time for winter.
Each radiator is mod/copy and thus can be scaled to your heart's content, It is 1LI at its standard size and remains below 5LI even when scaled to larger proportions.
You can find my stand and those of the many awesome creators that are celebrating Alia's ten year anniversary at
Decennial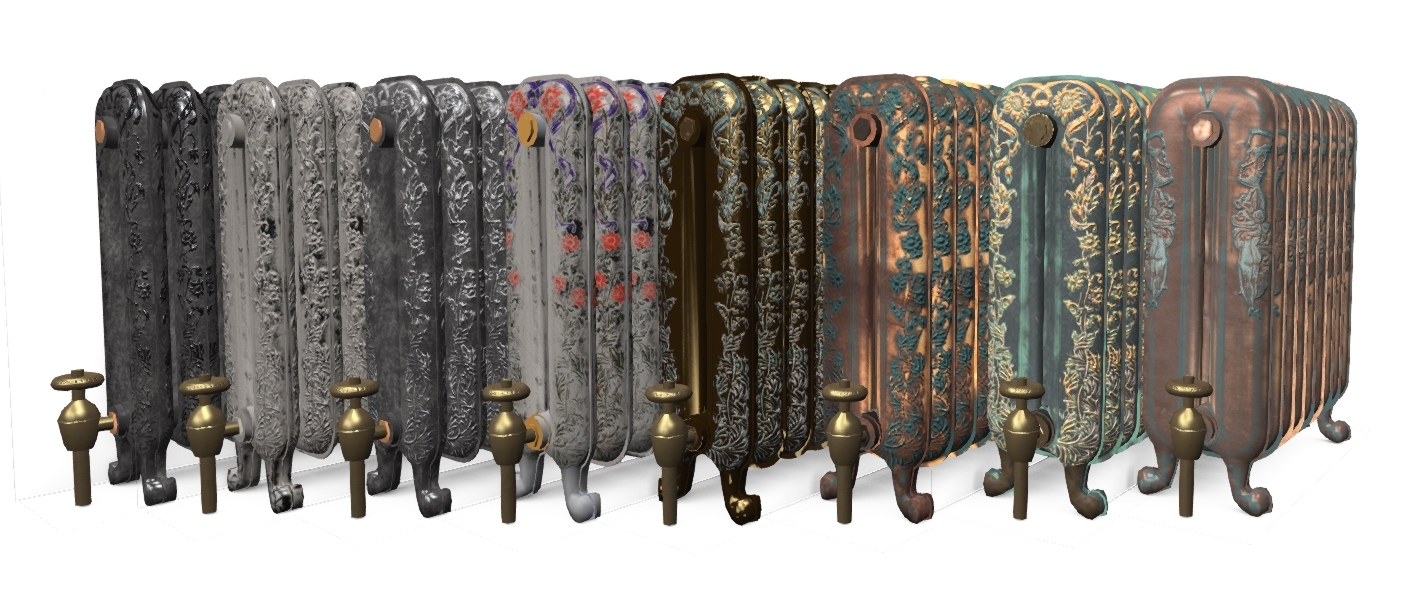 Bye for now, love
Beq
X